Design by Reeves are the distributor in Europe for selected designs by British designer John Reeves. His unique furniture is designed for people that want something special – from homes to restaurants, hotels or other commercial projects.

Born in England, John Reeves is an internationally recognised award winning designer whose passion lies in working locally and regionally on an interactive level where design is not just communicated but felt.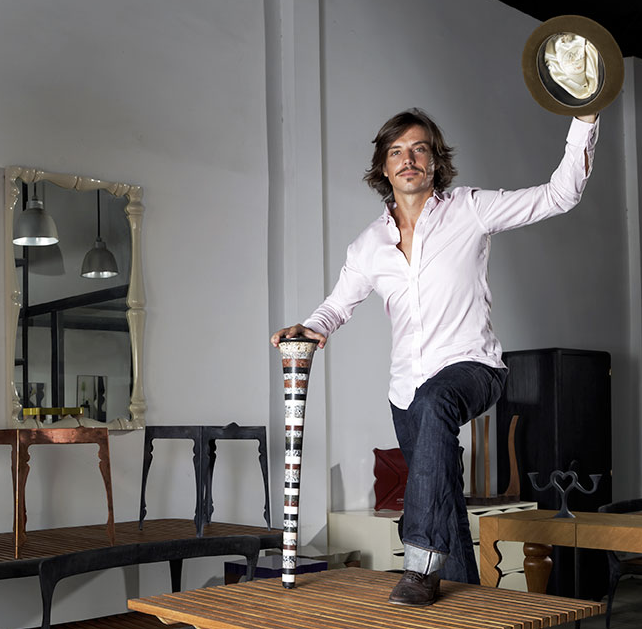 In doing so, John has honed a particular and pragmatic skill base; travelling, living and working with the craftspeople of our planet. These travels not only establish a better understanding of global resources but also the relevance a design can have to our global environment; creating and perhaps rediscovering unique ties directly between makers, designer and buyers; having a hand in each of the processes allows for an undiluted and "real" conduit.
From production to the end user with genuine responsibility and accountability.
Reeves' tenet of designing not for the trend but with longevity in mind; continually striving to create timeless pieces that are not merely for the short term return in the market. In doing this he has developed a focused atelier with strong ties to production that nurtures honest, quiet research, ensuring deeper context and relevance as the portfolio evolves.
This has set the standard for refinement, high quality and the essential and ever important relationships with our manufacturers.
"The idea of experimenting and pushing production techniques is very much a part of REEVESdesign and is integral to the Louis design (one of John's most celebrated, award winning designs), which of course is a turned leg simply split into quarters. The inspiration for this was not only literal, in splitting the turned leg, but also metaphorical by splitting the past open to form a new idea."
"Living in a world that seems to be focused more and more on "the moment", I believe designing with a respect and reverence for what has gone before keeps us mindful of where we've come from and what we really need. Ensuring that design evolves not only through materials and production processes but also under the direction of culture."